~~Defender of Faith~Guardian of Truth~~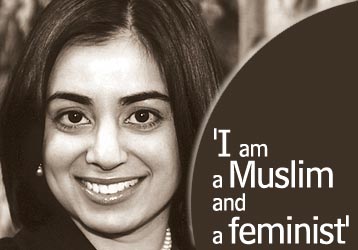 I am a Muslim and a Feminist – The Feminist eZine
It is all very well to be a muslim feminist when living under the protection of a Western society,but I very much doubt these sentiments would be acceptable or even safe to voice in most Islamic societies!
It is astonishing that "Muslims", and Muslim women, are so frequently spoken about as a monolithic block. If you actually listen to what Muslim women have to say on the subject, you find that many of them have no difficulty reconciling their faith with their conviction that they, as women, should be equal citizens.
 Islam and feminism? Isn't that a contradiction in terms? Of course you can't be a Muslim and a feminist. That's like saying you can be a Ku Klux Klan member and an anti-fascist.
That's just a small sample of the responses I got on…
View original post 1,211 more words